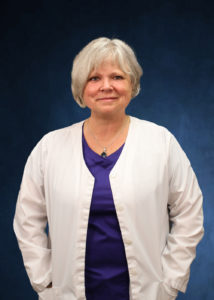 Dr. French graduated from the Ontario Veterinary College in 1985 and remained in private small animal practice until 1991, when she was given the opportunity to participate in an alternate pathway residency under James Anthony, at the time the only board certified veterinary dentist in Canada.
Dr. French achieved a Fellowship in the Academy of Veterinary Dentistry in 1996 following a credentialing and examination process.
Dr. French is also pleased to be the dental consultant for the Metro Toronto Zoo. Working in the same facility with internists, surgeons and an anesthesiologist broadens the scope of procedures and allows for the treatment of multiple system disease that often accompanies serious dental conditions.
Dr. French joined the VEC in 2001. She accepts patients Tuesday-Thursday by referral.